Resurrection Parish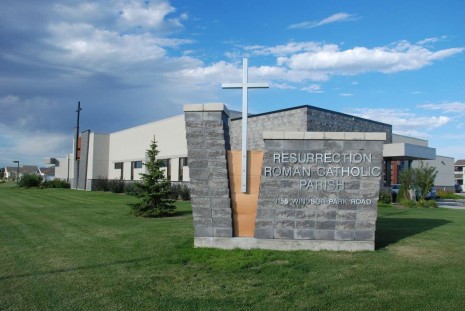 Welcome To Resurrection Roman Catholic Parish
Located in Windsor Park in Southeast Regina, Resurrection Parish is the newest Catholic parish to be established in Regina in 20 years. It serves a fast growing area of the city - an area called home by a large and growing number of Catholic families.

The name Resurrection invokes a new beginning, honoring the core Catholic belief that we share with all Christians - the Resurrection of the Lord Jesus Christ. Resurrection Parish is a welcoming, family-oriented faith community embodying the energy and vitality of the RISEN CHRIST.

Resurrection Parish aims to build a solid faith community, to evangelize our youth and families, and to offer programs for all people, young or old, single or married, where they can give glory to God and serve their community.

All this will be bound together with an emphasis on Catholic traditions. At Resurrection Parish we seek to build community and bring people together in love and support in a world that seems increasingly to repudiate such values.

As a church seeking to build community, Resurrection Parish encourages an active laity. We invite you to be part of a dynamic Catholic presence in Southeast Regina!