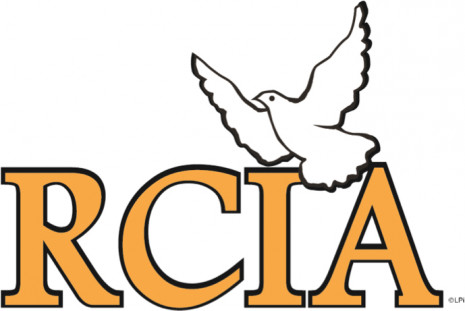 Are you interested in the Catholic Faith?
If you've been coming to Mass for a while, but are not Catholic, we invite you to look deeper into the richness of what the Catholic Church teaches in an open and welcoming environment with our parish family. These sessions are also opportunities for you to ask those perplexing and difficult questions you may have about the Church. For example:
Why do priests choose a life of celibacy over marriage?
Who is the Pope , and why is he so important?
What does the Catholic Church actually teach about same sex marriages?
Why do Catholics honour Mary and not worship her?
What does the Catholic Church teach about Heaven, Hell and Purgatory?
How do Catholics read and interpret the bible differently than other Christian denominations?
And many other questions…
These gatherings are for inquirers and are open to people who are not baptized, as well as those who are baptized Christians from Protestant or Evangelical backgrounds, and those baptized Catholics in need of Confirmation and/or First Communion.
Discipleship Opportunity – Hospitality: RCIA Sessions
· Work with the RCIA team in providing hospitality at RCIA sessions
· Activities at RCIA sessions include set up, take down, preparing beverages and setting out snacks
· Schedule snack volunteers (not responsible for finding snack volunteers)
Discipleship Opportunity – Hospitality: RCIA Special Events
· Work with the Hall and Kitchen Coordinator and RCIA team in planning special events for RCIA
· Special Events include:
o Rite of Welcome and Acceptance
o Christmas Party
o Rite of Sending
o Easter Vigil
o Pentecost Party
Peggy Maloney on Hospitality and RCIA:
I have been part of the RCIA team for a few years, helping with the Hospitality ministry.
Over the years I have met many of our parishioners and had the privilege of being a part of the journey of many candidates and catechumens. Through providing hospitality at the weekly meetings, various rites and culminating with the Easter Vigil reception, we are demonstrating that as a parish, we are here to support, encourage and especially to welcome. Journeying with those discovering our faith has also given me the opportunity to continue to learn and grow in my own faith journey.
Questions? Please contact the RCIA Administrators at rcia@resurrectionparish.ca for adults or rcic@resurrectionparish.ca for children/teenagers.
Discipleship Opportunity - Catechist
· Present church teachings on a pre-determined topic to the candidates and catechumens.
· Topic and date to be chosen in consultation with the RCIA Coordinator
· Support provided for the "tough questions"
· First opportunity after December 5th
· Requested Commitment: once. Expected time: 20-30 minutes.
Marguerite Engel on being a Catechist at an RCIA session:
I was honored and nervous to be asked to do a presentation on Prayer but I said "Yes".
The Coordinator of RCIA gave me a lot of good material to draw from and I was able
to glean from the material and add my own experiences, struggles and answers to prayer. It was an experience that deepened and refreshed my own prayer life and I hope helped the candidates to learn more about Prayer and its great role in our Christian lives. I highly recommend saying "yes" to volunteering to help out in RCIA.
Questions? Please contact rcia@resurrectionparish.ca or Father Brad 306-352-0988